The Sound of Montblanc Comfort
31st March 2020
‍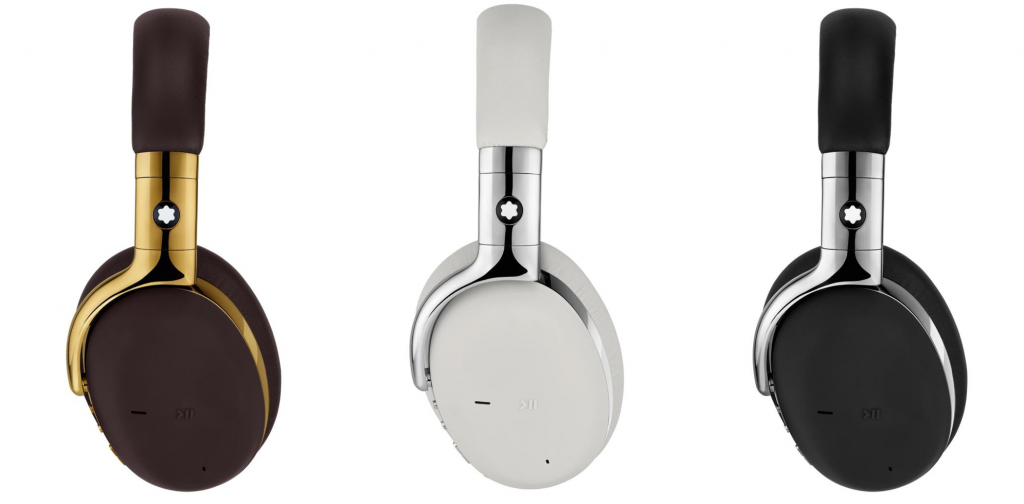 Add a new dimension to your travels with the new wireless over-ear Montblanc MB 01 headphones, combining high-end sound technology, fine materials and craftsmanship for a luxury headphone experience, no matter how far or fast you go.
The new Montblanc MB 01 wireless headphones, crafted in aluminium, fine leather and robust silicon elevate the experience of travel and enjoyment of music to new levels. The ergonomic lightweight design with luxuriously soft leather ear cushions ensures lasting comfort on the longest journeys. Premium audio hardware, over 20 hours of battery life and active noise cancelling allow you to enjoy the richness of sound and the purity of silence.
Equipped with Bluetooth® 5.0, a proximity sensor and aptX technology, Montblanc MB 01 headphones ensure stable connectivity while the sensitive 40 mm neodymium dynamic drivers deliver the Montblanc signature sound developed by a leading expert. Even when you choose to tap out by getting lost in the music, life does not standstill. With direct access to Google Assistant, our new MB 01 headphones help you stay on top of your routines, hands-free.
Created in collaboration with sound expert Alex Rosson, Montblanc MB 01 headphones are attuned to those who seek balanced sound and unparalleled ergonomic tactility to accompany their travels, business or leisure. Montblanc MB 01 is for tuning in to inspiring soundscapes or tuning out from surrounding noise to relax and focus. Your journey, your soundtrack.