The Luxury Network Lebanon Golden Hour at Casino Du Liban
24th August 2023
The Luxury Network Lebanon hosted the first international networking golden hour cigar event at Casino Du Liban
The Luxury Network Lebanon proudly presented its inaugural International Networking Golden Hour Cigar Extravaganza on August 21, 2023. The opulent affair took place at the exquisite La Martingale Terrace, nestled within the iconic Casino du Liban. Esteemed guests, numbering over 100, graced the occasion with their presence, uniting from both near and far to revel in luxury.
This grand affair, co-hosted in partnership with the prestigious AJ Fernandez Cigars, brought together Lebanon's crème de la crème alongside distinguished international attendees. The evening commenced with a warm welcome from Mrs. Karen Boustany, the visionary CEO of TLN Lebanon. In her opening remarks, she eloquently elucidated TLN's illustrious journey since its establishment in 2007 in the heart of London, United Kingdom. As the world's preeminent luxury affinity marketing and business networking group, TLN seamlessly weaves connections among the globe's most esteemed luxury brands across 40 cities.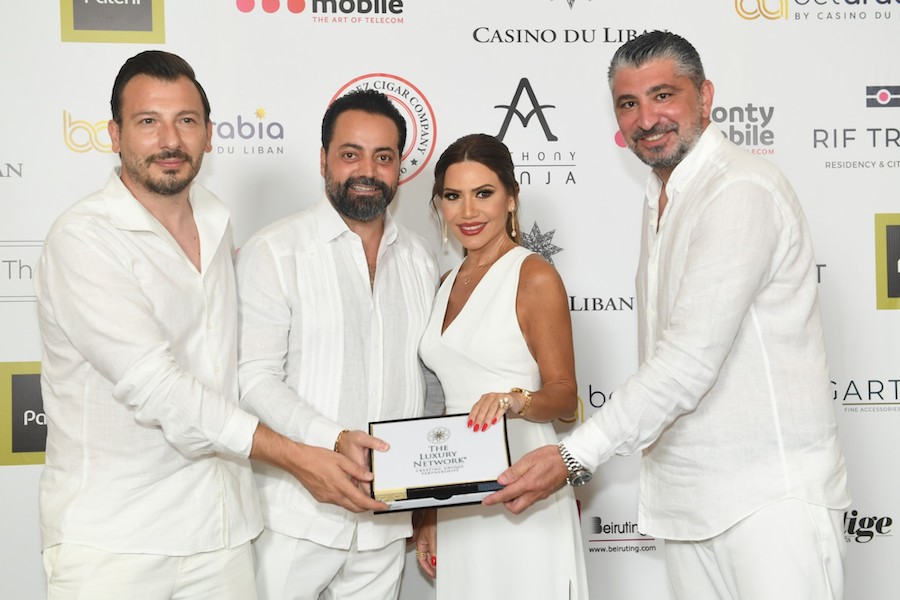 Mrs. Boustany tantalized the audience with a sneak peek into the evening's meticulously crafted agenda. Guests were tantalized with the promise of coveted prizes awaiting them in an enchanting raffle draw. Amidst the evening's enchantment, heartfelt gratitude flowed towards Casino du Liban for their cherished partnership. Appreciation is further extended to the event's esteemed members and sponsors: Monty Mobile, RIF Trust, Patchi, Anthony Bonja, Cigart, and The Lux Wish
The splendid event garnered media coverage from prominent partners, including Beiruting, Lebtivity, WhatsApp Lebanon, Prestige, and Chef Omar Sartawi, who skillfully concocted a delectable fusion of flavors to tantalize the palate.
As twilight painted the sky, Mr. Fares Ghattas, the esteemed Global CEO of TLN, took center stage. His words resonated with the significance of the evening, underscoring the profound collaboration between TLN and AJ Fernandez Cigars. With an air of sophistication, Mr. Ghattas unveiled the brand's storied legacy, further enkindling the passion that fueled this remarkable partnership.
Euphoria resonated through the air as the renowned saxophonist Eline Malakoff and the enchanting NASMA and her band filled the night with dulcet melodies, adding the perfect crescendo to an evening of unparalleled opulence, camaraderie, and sophistication.